EVEN THE MOST TALENTED LEADERS NEED A COACH.

THE TIME IS NOW TO RAISE YOUR GAME!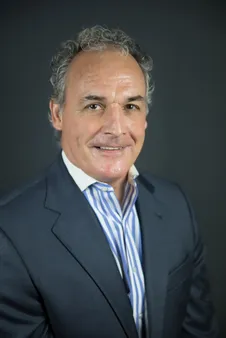 Hi, I'm Brad Parcells. I am glad you are here.
Do you ever feel like you are on autopilot and responding to life's circumstances and relationships without fully being present and intentional on how you are showing up as a leader?
Every day you have a choice on how you want to "show up" to this life. Yes, you! As a leader, you bring the weather to your organization, to your team. Every leader has a leadership profile and that profile is the weather you put out each day.

What is that weather communicating to others?

How is it influencing their behaviors and productivity?

How about your behaviors?

Is your weather effective?

Does it need adjusting?

How much is autopilot impacting your weather? How do you know?

So many leaders choose to autopilot through their lives by controlling others and their circumstances, lacking self-awareness, not voicing their true, authentic self and/or protecting themselves by playing safe. To get off autopilot takes real courage and intention to really stretch oneself, to go out on a limb and take a chance. So many of us never take that journey because we doubt ourselves, are unsure of the process, are afraid of being vulnerable, not having all the answers and just want to blend in.

For years, I have watched creative and extremely intelligent leaders push aside their uniqueness to follow a carbon-copy path to their growth and development. Truth is, someone else's path was not meant for you, because you have your own extra-ordinary way to pave. Ignoring your unique personality, values and passions will ultimately leave you unfulfilled. The time is now to get off autopilot responses to your life situations.
I strongly believe every leader wants to be successful personally and professionally. So, what is your story? Where do you start and when do you want to start transforming yourself? Do you want to make a greater mark on the world around you, on the people you lead and develop, the decisions you make and the stakeholders that support you? If you answered "yes,"
stay with me a bit more. You are not alone!

My passion is working with leaders just like you to find your clarity and uniqueness. This is done through a highly confidential and trusting partnership that inspires you by recognizing and breaking through your challenges and limitations, transforming you to influence others with increased effectiveness and performance. As a Professional Certified Coach, I help you achieve transformational change for the most impact on your organizations and the people you know personally and professionally.

Through coaching I have witnessed the dramatic implications self-mastery has on a leader's effectiveness, team dynamics, revenue growth and the organization's bottom line. I have worked with large and established organizations to start-ups, and draw on a range of leadership experiences in various industries to help leaders develop solutions unique to their personal leadership style. The time is now to raise your game!

Let's share a confidential conversation about your "weather," and the challenges and uncertainties in your world and whether or not we are a good fit for a confidential coaching relationship.
Please connect with me by phone or email at 404-409-7226 | [email protected]
Offer: In working with leaders I learn so much from them and watching them grow. It is from this learning that I share ideas so you can be a better leader. If you want to receive these ideas, provide me with your email address and I'll send you resources that will help you become a better leader.